Light Trail was engaged by BC Renal to help guide their leadership team through an organizational transformation.
The strategic planning process helped to more clearly define the priorities and objectives of the organization. Through this process and the ongoing leadership support provided by Light Trail, the leadership team were better able to define the outcomes and model the change required, while also transforming the organization to support this change.
Since 1997, BC Renal has worked to coordinate all aspects of kidney care including service delivery, funding, research, education, and government liaison. This network is unique in both Canada and internationally and is designed to improve quality of life, outcomes, and to support sound fiscal management and system sustainability. BC Renal uses its network within the kidney care community and the latest research to plan and monitor province-wide kidney care services, develop clinical standards and guidelines, develop funding models, and support knowledge development.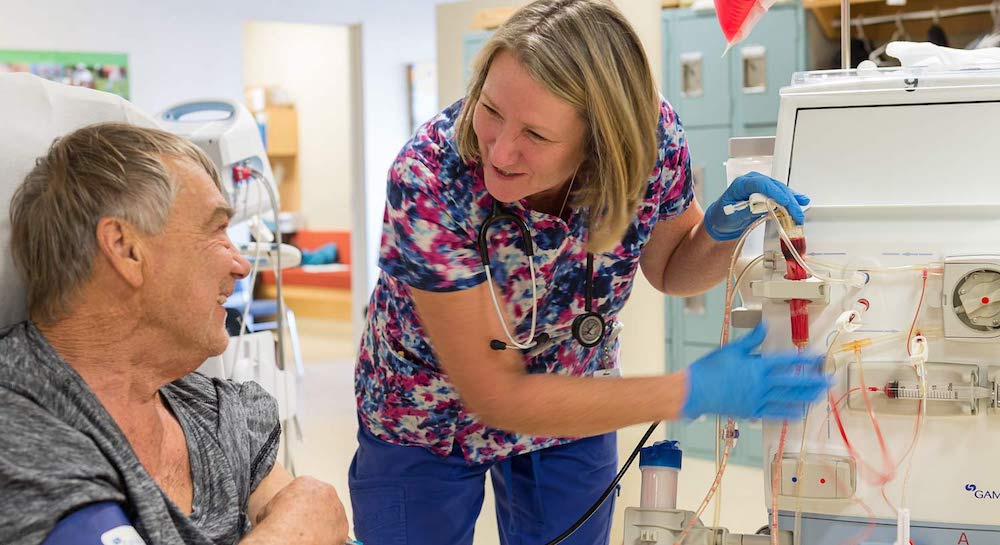 As organizations grow and responsibilities shift, the structure of the organization needs to adapt with it. However, this adaptation needs to be driven by the overall strategic plan. By achieving a better understanding of which objectives drive the purpose and the actions needed to move the organization forward, you can establish the needs of the required structure to support the outcomes. Light Trail engaged the leadership team at BC Renal in the strategic planning process and guided them to better understand their priorities based on establishing clear outcomes, rather than focusing on outputs. This provided the perspective of what they were trying to achieve for all stakeholders and helped define the real value the organization brings. Additionally, with Light Trail offering key leadership support resources to embed strategic thinking and implement change, leaders were able to learn and build their capability throughout the process.
"BC Renal provides an essential service and is a lifeline for those suffering with kidney disease in our community. Their purpose and work are focused on such important outcomes, that enable people to live their fullest lives, even though their health and treatment often affect them every day. We really wanted to support their mission and help increase their positive impact throughout the Province."
By helping BC Renal view strategic planning in a different way, we established a greater sense of accountability, a deeper contribution to purpose, and ultimately connected each person's work to the overall goals of the organization.
With a clear plan established, Light Trail helped identify opportunities to realign roles, tasks and responsibilities to better support the organization moving forward. The key was having the right people in the right roles, focused on the most valuable activities at the right time.
Throughout the process, Light Trail worked with the senior team to help them communicate more effectively as a group, provided individual coaching for personal effectiveness and introduced a structured transition plan to accelerate the impact of new leaders.
Interim Executive Services
As organizations adapt and renew, roles and business needs change, that cause individuals to re-evaluate their own objectives. This can lead to the organization needing to seek help to bridge a transition in leadership. Light Trail facilitated the search for a new Director while providing on-tap support for BC Renal and the key division, ensuring a smooth transition for the onboarding of the new leader.
While working with BC Renal we were able to create more focus on achieving outcomes in line with purpose. The senior leadership team became engaged with the strategy, built confidence in aligning the organizational structure with achieving the strategic priorities, and focused work driven by key objectives. This helped bring a common sense of purpose, all aligned through a cohesive strategic framework. We supported everyone on this journey of change, enabling them with the tools and techniques that built capability and helping them connect the dots across the organization into a cohesive set of actions that will lead to longer-term sustainment.
"Greg and Steve at Light Trail were able to bring people together around common goals, clarify purpose and resources and develop processes that put our teams in a great position to implement.
They bring complementary skills to managing teams, and unlike many 'cookie-cutter' strategic planners, truly are committed to understanding the values and principles of the organization and working with the team until they are comfortable with completing the implementation.
I would highly recommend Light Trail if your organization is wanting to better understand optimal function/ structure relationships and achieve its goals."
Light Trail Consulting Services
Light Trail focuses on positive change with purpose. If you're interested in the work that we have done and would like to discuss how we can empower your team to unlock the potential of your organization, book a meeting today.